I had a friend over for dinner and she asked me what she could make as an extra-easy-to-make dessert. I thought about it and the easiest dessert I thought about was my Apricot & Cinnamon Cream Cheese Spread. And I also told her about all the flavours she could make.
We ended up at the grocery store buying what she needed to make it. And more stuff to make a new flavour for our dessert that night. Because I obviously made myself want to try more flavours.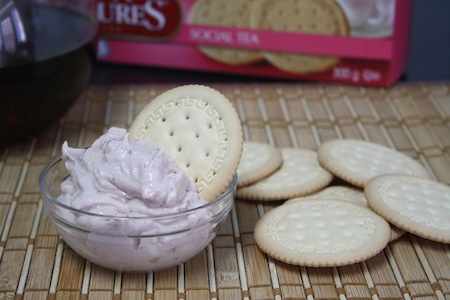 Strawberry Vanilla Bean Cream Cheese Spread
Adaptation of Apricot & Cinnamon Cream Cheese Spread
Ingredients:
1 pkg (250 g) cream cheese (regular, or low fat, or vegan)
1/2 cup fruit sweetened strawberry jam
seeds scraped from 1 vanilla bean
Directions: Place all ingredients in a food processor and process until smooth. Store in an air-tight container, in the refrigerator.
Makes about 1 1/2 cup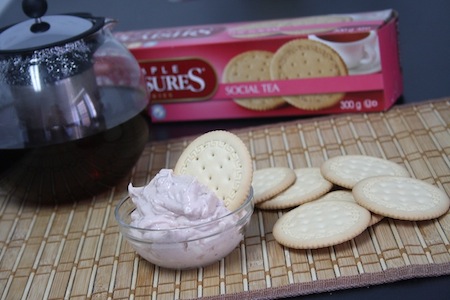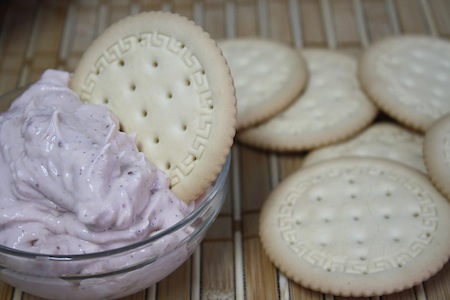 This spread is so good, but watch out: it's extra sweet ;). It was delicious with tea biscuits, and it would probably be to die for with chocolate cookies! Perfect too with a bagel :).