I tend to go through phases for homemade milk. I'll make some plain homemade almond milk for a couple weeks, and then go back to the convenience of buying the store-bought stuff. Although the homemade milk if a thousand times better, it does take a bit of time and planning (not that much, but still), and it doesn't stay fresh for long.
What I do like is to treat myself from time to time with some flavoured, sweet homemade milks. I made a couple flavours already, but always end up drinking the whole thing before taking pictures (I do share it with friends too). Hopefully, I will make those flavours again and share them here, but for now I have one of my favourites, although it really is a special treat as pistachios are quite expansive.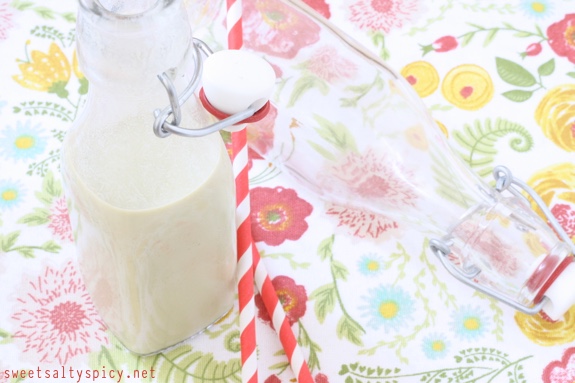 This milk has subtle notes of vanilla and a cardamom flavour that still doesn't overpower the sweet pistachio taste. If you like pistachio ice cream, you will definitely love this milk. It was a perfect post-workout treat!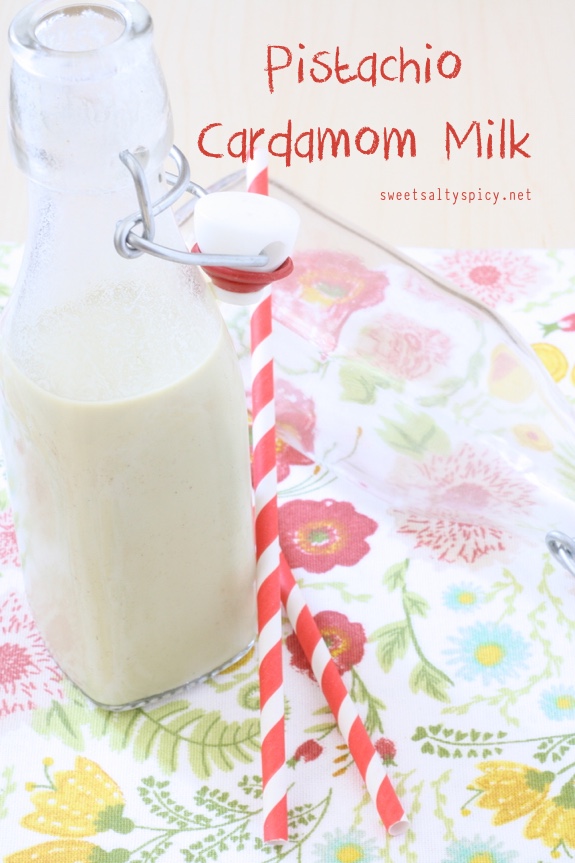 Pistachio Cardamom Milk
2016-02-04 11:56:01
gluten-free, soy-free, oil-free, raw
Ingredients
4 cups water
1 cup pistachios (raw, unsalted), soaked overnight, drained and rinsed
4 Medjool dates, pitted
1/2 tsp ground cardamom
1/4 tsp vanilla bean powder
pinch fine sea salt
Instructions
Add all ingredients to a blender and process until smooth (with my Blendtec, I used the whole juice setting twice).
Strain through a nut milk bag or several layers of cheesecloth.
Chill and store in the refrigerator.
Notes
If you want to use the pulp, you can add it to your cereal or sweet breads, or dehydrate for future use.
Sweet Salty Spicy http://sweetsaltyspicy.net/