Fall weather makes me crave soup all the time. I made a delicious root vegetable soup (published in french but I checked the translation for the recipe itself and it is A-Ok.). After I was done with that first soup, I did want more! I told you, I am craving soup all the time!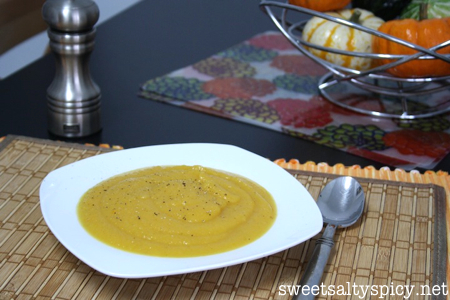 I made this second soup because I had some carrots, an acorn squash and fresh oregano to use. Yep, not a fascinating story. And it is so easy to make, I am not even sure I can call it a recipe!!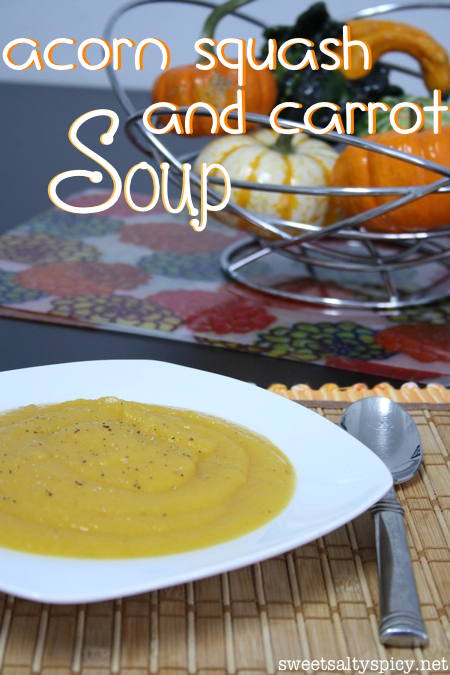 Acorn Squash and Carrot Soup
Ingredients:
1 tbsp virgin coconut oil
1 yellow onion, coarsely chopped
1 acorn squash, skin removed and coarsely chopped
2 pounds carrots, peeled and coarsely chopped
1 tbsp loosely packed fresh oregano leaves
salt and pepper to taste
Directions: Heat oil in a large pot over medium heat. Add onion, squash and carrots and cook, stirring, for about 5 minutes. Add oregano leaves and enough water to cover the vegetables. Bring to a boil, cover and reduce heat to low. Let cook for 1 hour. Using a hand blender, process the soup until smooth. Otherwise, let cool the soup a little then process in a regular blender. Add salt and pepper to taste.
Makes approximately 8 cups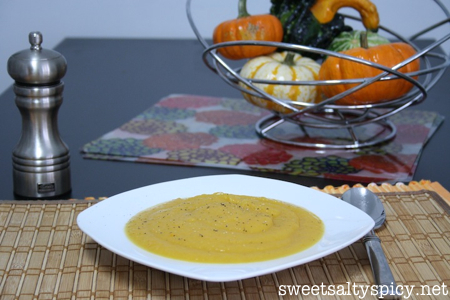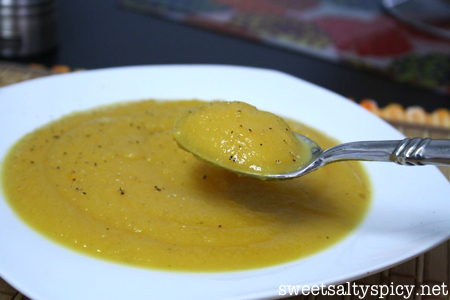 This soup is delicious. The taste is mild and the squash and carrots combine to give a delicious flavor. If you want a strong oregano taste, feel free to add more!