With most additives being avoided on The Eczema Diet, finding plant based milks I can have can be a challenge. My previous favorite, almond milk, is out. Allowed milks include soy, rice and oat milk, but with my allergy to soy I am already down to two and most most rice and oat milks here have canola oil, which I react to. I previously used a rice milk that was discontinued (and am currently avoiding rice anyway). I recently found an oat milk I plan to try, but it is not easy to find in stores.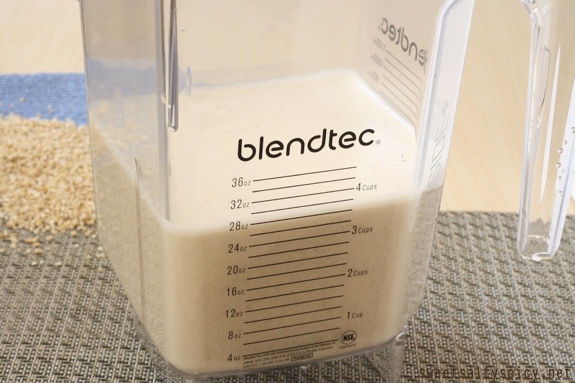 I am actually fine without milk most of the time. I found using water instead of milk in baked goods, waffles and pancakes usually yields the exact same result, or at least I don't notice a difference. The lack of creamy ingredients (banana, mango, avocado, nuts) means I don't make smoothies currently and thus don't need milk to make them. However, it does happen that I crave a bowl of cereal and thus need a milk to go with my plain puffed grains. I also hope to make some "hot chocolate" with carob when the craving hits me this winter. This oat milk is the best option I've found. Although not as tasty as store-bought milks and their added flavors, it is creamy, the taste is pleasant and it is also cheap to make, which is a bonus. Note that I have not tested heating the milk yet, and I know some people have issues with heating homemade oat milk.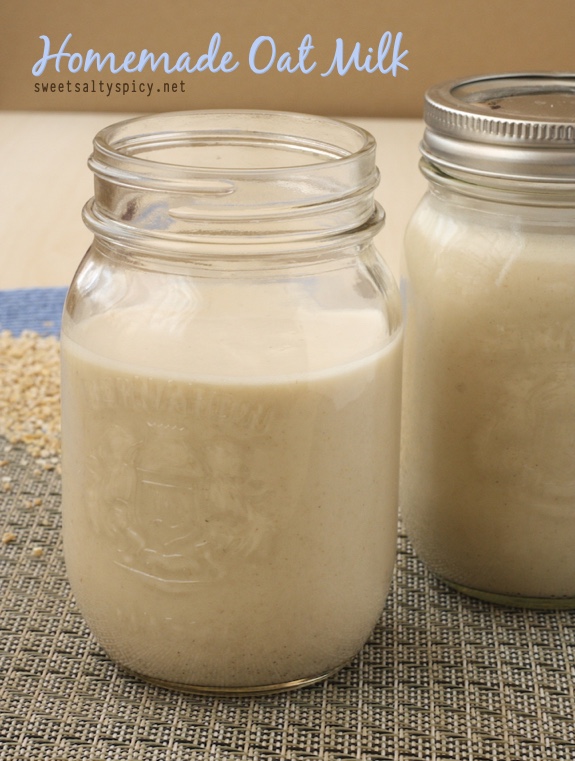 Homemade Oat Milk
2016-11-08 16:21:54
vegan, gluten-free, soy-free, nut-free, oil-free, The Eczema Diet friendly
Ingredients
1 cup steel cut oats
1 tbsp maple syrup, rice malt syrup or barley malt
Seeds from 1/2 vanilla bean
Pinch of fine sea salt
3 1/2 cups filtered water + more for soaking
Instructions
Soak oats in filtered water overnight.
Strain oats and rince well.
Add all ingredients to a blender and blend on high speed until pulverized and combined.
Strain through a fine mesh strainer.
Keep refrigerated up to 4 days. Shake well before using.
Notes
To make this milk gluten-free, use certified gluten-free oats and use maple syrup or rice malt syrup for the sweetener.
This is my preferred water ratio. You may need to experiment - add more water for a less creamy milk or less water for a more creamy milk. You can start with 3 cups and add water to the milk after straining if you find it too creamy.
Sweet Salty Spicy http://sweetsaltyspicy.net/