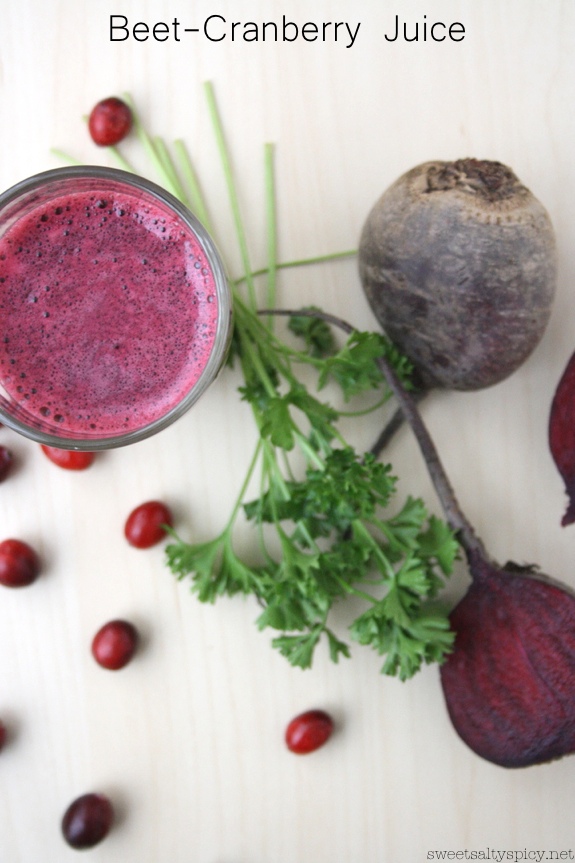 I love cranberry juice. While the extra tart flavour of cranberries is usually toned down by either sugar or sweet fruit juice, here beets have that function, yielding a hearty and not-too-sweet flavour (and beautiful color). There is even some greens hidden in there, and parsley to detoxify after some holiday partying!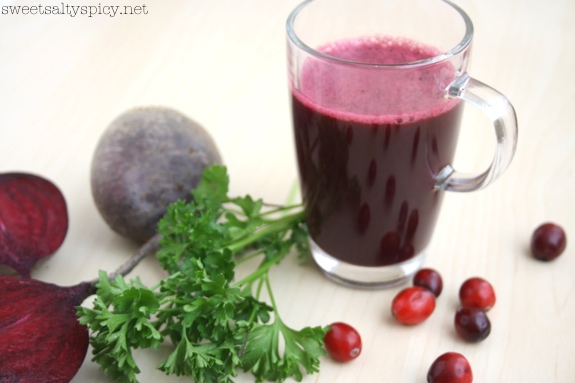 Beet-Cranberry Juice
2014-12-18 15:43:49
Serves 1
vegan, raw, gluten-free, oil-free, soy-free, nut-free
Ingredients
1 beet, peeled
1 cup fresh cranberries
1/2 cup chopped cucumber
1 handful fresh parsley
2 handfuls romaine lettuce
Instructions
Wash and prep all ingredients.
Juice all ingredients.
Enjoy as soon as possible to avoid oxidation.
Notes
I use a masticating (slow) juicer.
Sweet Salty Spicy http://sweetsaltyspicy.net/