I've seen coffee ice cubes a couple times on Pinterest.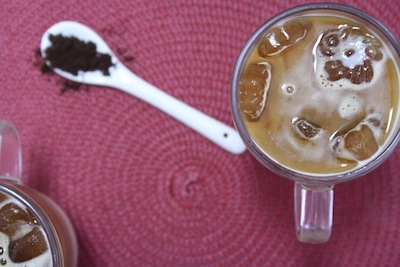 Seriously. What a great idea. It's prettier. And also, do you ever drink your iced latte extra quick because it's not as good when the ice melts? I do. Problem solved.
Have leftover coffee in the morning? Freeze it for future use. No more waste.
Want to look like you have awesome ideas? Tell your guests you thought about it by yourself :P. No judgement, I didn't think about this by myself either.
Oh… And I drink biiiig lattes in biiiig glasses. The small glass cups are just picture friendly. I drank both after ;).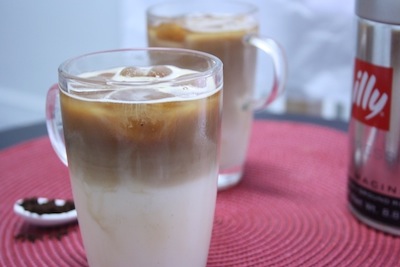 Iced Latte with Coffee Ice Cubes

Ingredients:
1/2 cup brewed coffee, frozen in an ice cube tray
Your favorite milk
1 shot brewed espresso
Directions: Put coffee ice cubes in a glass and fill 3/4 of the glass with milk. Add espresso shot. Enjoy.
Makes 1 big or 2 small coffee(s).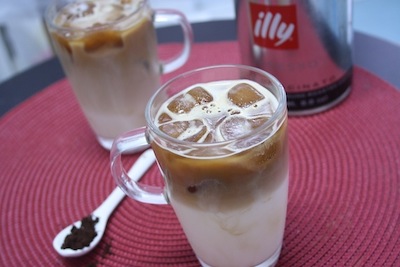 These ice cubes are so much fun, I didn't even miss Starbucks ;).
Now I need to try tea ice cubes!