Summer and sangria are like two complimentary words. I don't drink sangria often, but when I have friends over I often make some because I love creating new sangria mixes. So for the dinner I organized so my friends could help me eat my cheesecake, I also made a yummy pitcher of sangria.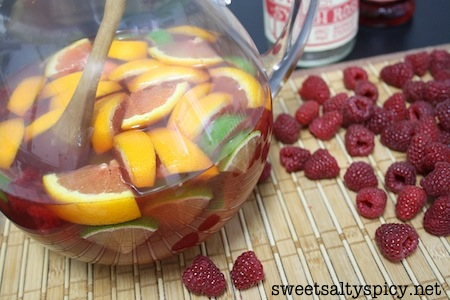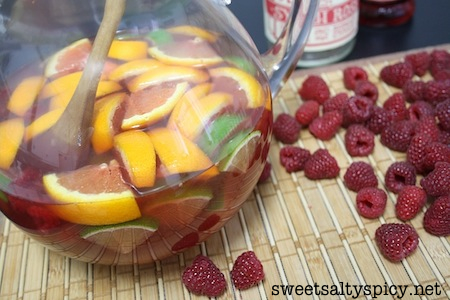 I decided to make a rosé sangria because I love it but never made any. And I made it into a raspberry sangria because 1st, it is berry season and 2nd, it was a good theme fit for my
raspberry cheesecake
. I decided to make it into a raspberry-mango sangria when I was in the juice aisle of the grocery store, trying to find a juice to add in. I didn't want a strong overpowering flavour and mango juice seemed like a perfect fit for the raspberry liquor.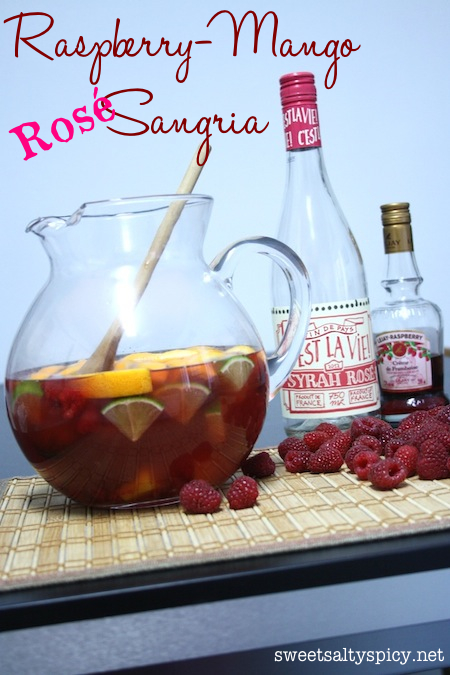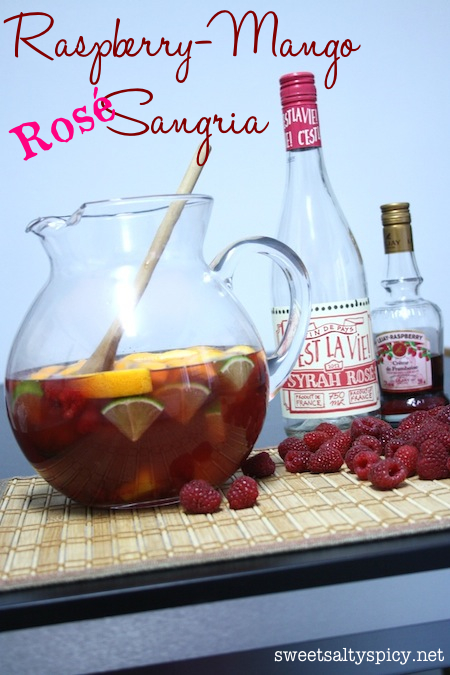 Raspberry-Mango Rosé Sangria
Ingredients:
1 bottle dry rosé wine (I used C'est la Vie! Syrah rosé)
1/2 cup raspberry liquor
2 tbsp grand marnier
1/3 cup mango juice
1 tbsp sugar
1/2 cup frozen raspberries
1/2 heaping cup frozen mango chunks
1 lime, sliced and quartered
1 orange (I used cara cara navel), sliced and quartered
Directions: Put all ingredients in a pitcher, stir and refrigerate for a couple hours, ideally overnight.
Serves 8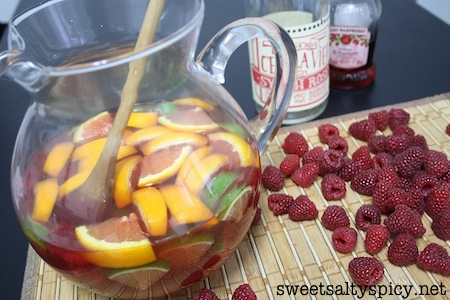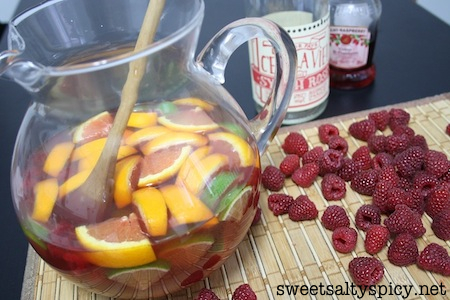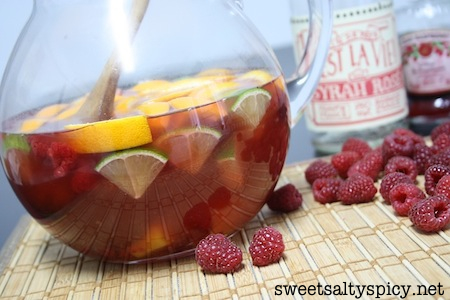 This sangria is a perfect hot summer day drink. It is not too sweet, but watch out; it is strong! The flavours of the raspberry and mango with the added touch of the grand marnier are perfect together and the lime and orange add a little zesty bite.